Lotus Notes to Outlook With Migration Wizard Facility
When data need to be migrated from Lotus Notes into Outlook then Migration Wizard facility from Microsoft opens a good scope. Lotus Notes is an emailing client provides a smooth communication between users via facilities like course emailing, collaboration provisions, and data sharing etc. Outlook is also an email client provides facility for emailing for carrying out effective communication between users. But the times, when data migration becomes pivotal task, Migration Wizard like solution plays a major role that supports in availing safe migration without causing any of the issues. By following only few simple steps, Lotus Notes to Outlook conversion can be finished off. The process generally revolves around data extraction from Lotus notes platform and importation the same data in MS Outlook which is the second important step of the tool.
Basic requirements for data migration: Some of the requirements before conducting NSF to PST migration are as follows:
Follow the instructions for Migration Wizard
Here the provided instructions comprises of only two-step data migration of Lotus Notes to Outlook. In the initial phase, migration comprises of database from Lotus Notes to Outlook and the second phase consisted of importation of the extracted data into Outlook.
Important to note: The Migration Wizard is helpful in migrating data from Lotus Notes to Outlook and almost the same steps need to be followed for similar migrations as well.
First Phase: Extract Data From Lotus Notes
Second Phase: Import Extracted Data To Exchange
Start >> Programs >> Exchange >> Migration Wizard.

Next, go to the box given for 'Exchange Server Migration Wizard', Press 'Next'.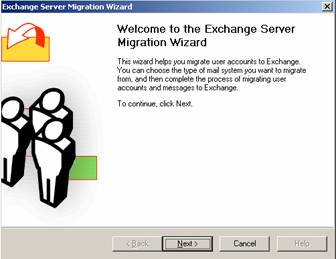 Press to select the checkbox for 'Import option from Migration Files'. Press 'Next' to continue.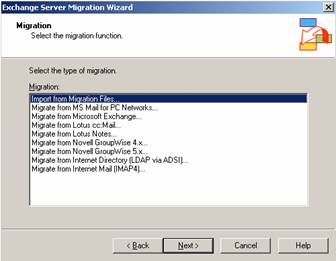 Important to note:
Process to Export Exchange to PST – Execute Most Important Process:
NOTE: